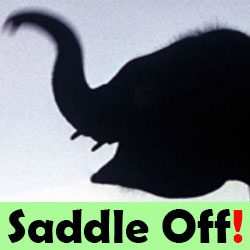 Care for Elephants - Single Day
Location: Chiang Mai province – Northern Thailand

Nearest Airport: - Chiang Mai International (CNX)
Duration: Full Day
Please see the Availability Calendar Tab - Select your preferred date to Book Now!
Some of the elephants we have rescued to Elephant Nature Park, have only known the control by humans using force and cruel instruments and harsh words. Sometimes they find it very hard to mix with other elephants and in order to help them, we want to love them with intense freedom and affection.
When elephants settle into our care, they build trust and love and this is achieved by humans showing them love, respect and care in a different way to their past lives in riding camps by mahouts, who have known no better than to treat them harshly and with force.
At Elephant Nature Park, we help elephants recover and rehabilitate with love. With no riding, helping elephants with love is a concept we want to share with elephant mahouts around the world to encourage the understanding of living more peacefully with other creatures on this planet.
Another good program now begins at the camp opposite of our Park called the Elephant Care program. This program is run under our supervision and consultation. The project is being run by the local villager there, to take the elephant out of riding. The visitor will spend all day long to walk with the elephant, to forage, swim and play in the river and roll in the mud. If you want to spend all day long with the elephant, to help rehab them and bring them to roam free, please come to support this good program.
We need volunteers every day to participate with this exciting program of learning to care for elephants and therefor show the world that elephants can respond better to love than they can to bull hooks. We believe caring people can learn to communicate with elephants within 1 day.
This project is intended to be a single day activity and therefore not appropriate for people who want to experience volunteering for longer period.
Schedule of the day
8:00am - 8:45am pick up from your Chiang Mai city hotel or 7:40am from our office
After a safety talk, learn the basic concept and language to use through out the day with the elephants and prepare food items to take across the river to meet the elephants.
Cross the river & cut more food supplies and meet the elephants. Feed and learn to communicate and motivate with care and love
After a delicious vegetarian picnic lunch, continue with elephant communication and experience walking with them to the river and even swimming nearby.
*Return to the Elephant Kitchen and prepare more food for the following days feeding.
*(The kitchen is visited if time allows. During the rainy season the walk may take longer which may not permit this activity. If this is the case, guides will introduce you to some of the herd at the park.)

4:00pm - Depart Elephant Nature Park and return to Chiang Mai at about 5:30pm.
| | |
| --- | --- |
| All About Your Trip |   |
| Starting From: | 8:00am - 8:45am pick up from your Chiang Mai city hotel or 7:40am from our office |
| Returning: | Approximately 5:30pm to Chiang Mai. |
| Bagage / Luggage Allowance: | One small day pack per person |
| What to Bring: | Suggested items: Hat, Sunscreen, Sandals/Flip Flops, Change of clothing for river bathing, towel, Shoes for walking, Camera, Bug Repellent, Refillable Water Bottle. |
| Operational Months: | All Year Round. |
| Age Suitability: | Adults only |
| Fitness Level: | Walking |
| | |
| --- | --- |
| What is included |   |
| Meals: | Vegetarian picnic lunch |
| Transportation: | Round trip from Chiang Mai |
| | |
| --- | --- |
| Bookings close: | 12pm (GMT+7) on the day before you are due to visit. A deposit is required to secure your place(s). |
| | |
| --- | --- |
| Trip costs (per person) |   |
| Adult Rate: | 6,000 Thai Baht |
| Child Rate: | Not appropriate |